Thanksgiving is almost here! It's one of the much-awaited time-honored traditions and much-needed respite to catch up and celebrate our gratitude before the busy holiday sets in.
The Thanksgiving meal is one of the most anticipated holidays. If you're hosting Thanksgiving this year (or have hosted one before), you might know there's so much more to prepping for this day than just perfecting the menu. Besides curating a fantastic spread for your loved ones, creating a beautiful, festive setup and ambiance for guests to enjoy is also important.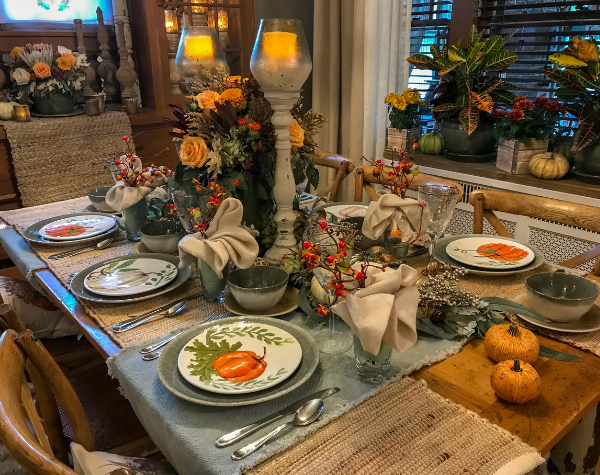 So whether you're looking for something low-key or wanting to go all out, we're sharing four tips to help you get a headstart on your Thanksgiving preparation. Read on below!
Thanksgiving reunites family members, and what better way to make the place feel nostalgic, warm, and valued is by sticking to time-honored traditions. There's just something comfortable and reassuring in keeping it classic and focusing on the gratitude of having to spend this important day with your loved ones.
Thanksgiving wreaths like a DIY fall floral wreath with your favorite flowers to radiate a happy, bohemian vibe or a simple wheat stalk wreath for a casual country vibe that will undoubtedly make any guests feel welcome and warm.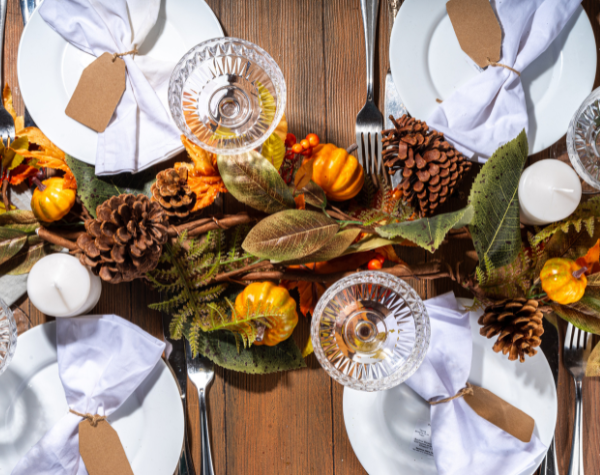 Linen tablecloths, vintage tableware, or fall-scented candles can be a holiday table-setting staple for the years to come and will never go out of style.
They say no party is complete without tunes, and we couldn't agree more! You can do three things about this — prepare a playlist beforehand, use a curated playlist or listen to the radio instead. Whatever you choose, this will ensure that your guests are serenaded all night long. All you need is portable speakers, and you're good to go!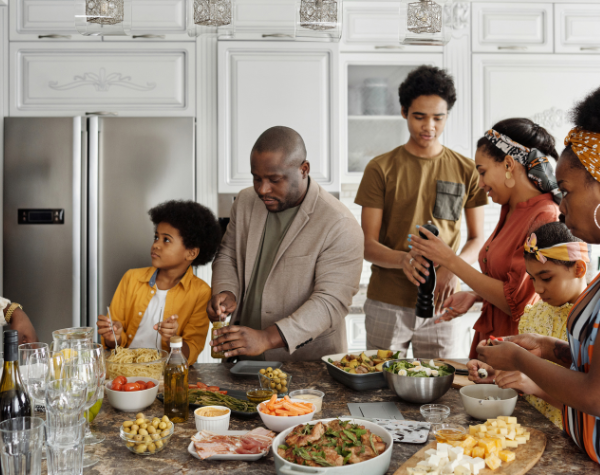 Need help with your home renovation?
If new cabinets, appliances, plumbing, or countertops are within your budget, by all means, go for it! Check out some of our services here: https://www.edgranitecity.com/services/
Thanksgiving Refreshments
Set up a table or fridge with an assortment of single-serve liqueurs, mixers, bitters, tonic, seltzer, ice, some beers, and maybe a few different bottles of wine (with an option for disposable or eco-friendly cups). Generally, it's always better to overestimate how many drinks you'll need than run out mid-celebration.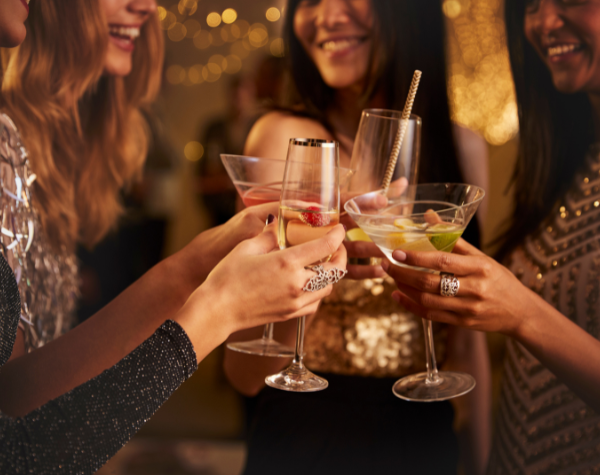 You can also add a dispenser with water infused with fresh fruit, pitchers of lemonade, or sodas and juices. An easy-to-use drink dispenser for drinks will save you time and effort since you'll only be responsible for refills if it runs low.
Finally: The Thanksgiving Spread!
Appetizers and nibbles of all kinds are always welcome at any party. A cheese or charcuterie board is always an excellent option when hosting a large group. Add various cheeses (hard, soft, strong, and mild), meats, crackers, nuts, olives, grapes, and summer garnishes.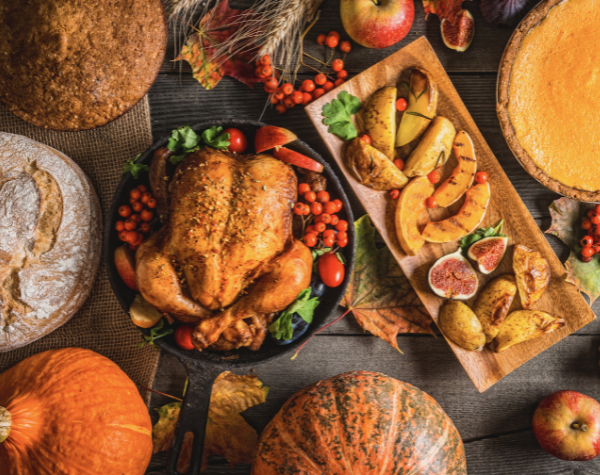 TIP: Edible decors like seasonal fruit toppings laid on each plate or ceramic pumpkins paired with wheat cloches in a rustic vase is an effortless way to spread Thanksgiving cheer to even the most modern spaces!
For the mains, Turkey is always the showstopper of any Thanksgiving party. If you're a newbie roaster, it's best to plan ahead how long it takes to thaw, brine, stuff, and bake a turkey.
However, you can always choose the non-traditional way if you're feeling a bit overwhelmed with roasting a turkey. Check out these great articles from Food and Wine and Taste of Home for alternative Thanksgiving mains!
For the sides, mashed potatoes, green bean casseroles, and sweet potato casseroles never get old. You can also opt for stuffed mushrooms, roasted vegetables, and pumpkin soup!
TIP:
Always account for various dietary restrictions and purchase more food than you anticipate will be necessary. And if you're pinched in time, curating and ordering ahead from restaurants you and your family love!
Planning to refresh and upgrade your home this fall? We are ready to help you choose the perfect set of counters, cabinets, and fixtures to complement your home. From the design process to installation, we're by your side. Count on us for all of your custom kitchen and bathroom renovation needs!
P.S. Let's talk about your home renovation project, and we'll provide you with the resources you need to ensure your experience is simple and pleasant every step of the way.
Happy Remodeling and Happy Fall!
⭐️ ⭐️ ⭐️ ⭐️ ⭐️
We could not be happier.
They did our kitchen countertops and master bathroom. They were friendly, precise, professional, caring, and exacting in their conversation, measurements, and work ethic. We will use them again for our next project.
~ Lydia P.