Happy spring! 'Tis season most of us are looking forward to — where the trees are budding new leaves, the flowers are beginning to bloom again, and the warm sunlight touches our skin longer each day! But, like all matters of spring and beginnings, this season is also perfect for cleaning and sprucing up!

We feel you! It can be overwhelming to figure out where to start. Having a clean, decluttered, and rejuvenated home might not be the easiest of tasks, but trust us — a refreshed and thoroughly cleansed home is one of the best springtime pick-me-ups there is! Aside from that extra serotonin boost, it gives you a head start before the hectic summer season arrives!

Today, we're sharing seven easy tips to make cleaning more efficient this season. Spring cleaning can be daunting, but it doesn't have to be difficult! So without further ado, let's begin!
Start with a plan.
To avoid the pitfalls of deep cleaning, always start with a plan. Start by taking a tour of your home, assessing the needs of every space, and then making a schedule. Use a checklist and update as needed to avoid forgetting anything. You can also create a checklist for each room to help you get organized and remind you of any areas that might require extra attention.
For example, if you plan to hire air duct cleaning services, you can call your provider and make arrangements before or after your cleaning day. If you have carpets or drapes that will require a specialist to clean, plan for the pickup and delivery so that they can deliver at your preferred date and time.
Check for hardware or equipment that might need repair or replacement.
During your house tour, list down the things that might need repair or replacement. For example, do you have a leaky faucet? Does your countertop need resealing, or do you need to have it replaced or upgraded entirely? Are your appliances still working efficiently?

Repairing something as soon as you spot them can save you the burden of extensive planning and expenses in the future.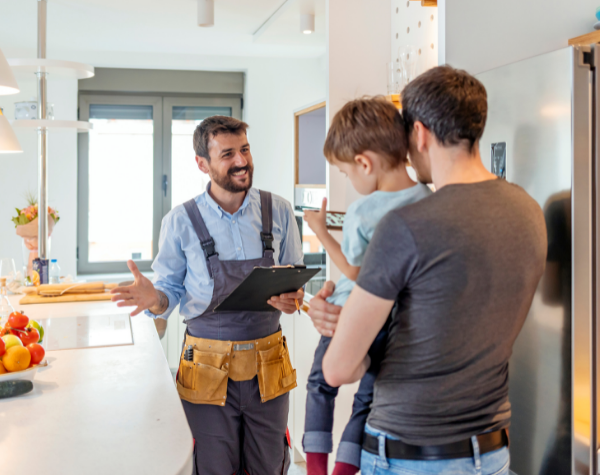 Get everyone to help.
They say ask for help when you need it and you shall receive it, and spring cleaning is no exception. Assign chores for everyone, throw on some good music, and create a collective household reward to get the work done!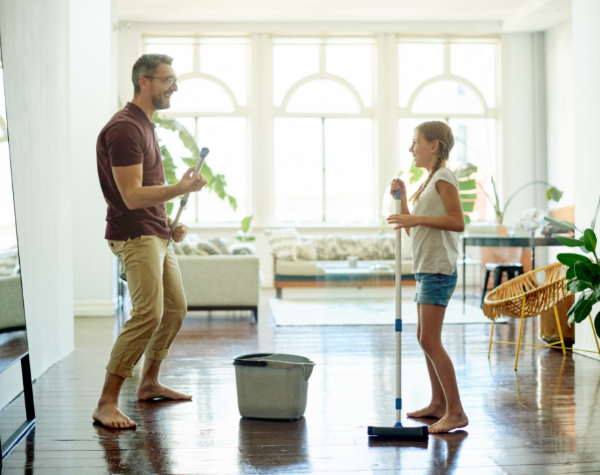 Organize and declutter.
If you have items sitting in your attic, basement, cupboards, or closet that you haven't used in recent years, maybe it's time to throw them away, sell them, or donate them!

You can use bins, baskets, or boxes to store your items as you declutter every area in your home. For example, you can designate a space for the containers while considering everything. Or, you can bring the containers to every area while you declutter and categorize. It's also best to set up your containers before you start. It can save you time as you won't need to look for bins, boxes, or baskets while you're decluttering.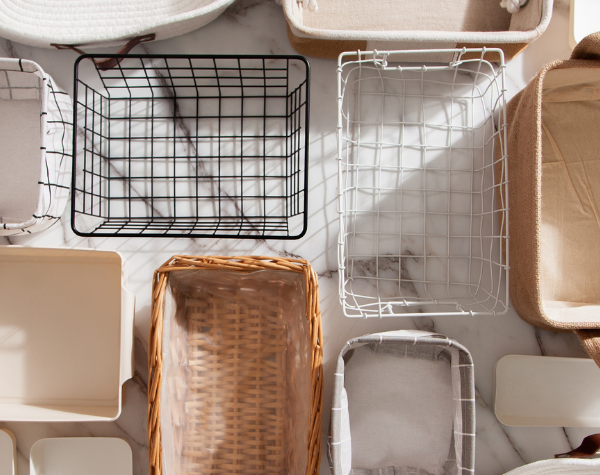 Sort your items into different categories:

Keep: These are for items that have been misplaced in a room. This could be a toothbrush on your kitchen counter or pajamas in the living room. All in all, these items have their own spots and purpose in your home.

Repair: These are for items that can be repaired, like a missing button on a blouse or an appliance that needs servicing.

Sell: These are items you can no longer use, but you can sell. A tip, if you have no time to list your items for sale, put them in the next pile.

Donate: These are for items that didn't make the piles above, and you may have no use for anymore, but others may have. This pile can be donated to an organization or to someone you know.

Throw Away: These are items that you can throw away immediately as they are simply of no use anymore, to you or anyone else. Don't forget to recycle if you are throwing away paper, plastic, or glass!

______________________________________________________________________________________________________________________________________

Build a cleaning kit.
Stick to the basics: an excellent all-purpose cleaner and microfiber cloth can usually do the trick. If you need to purchase other specialty cleaning supplies, do only as necessary and keep them to a minimum. Numerous cleaning supplies can also create unnecessary clutter.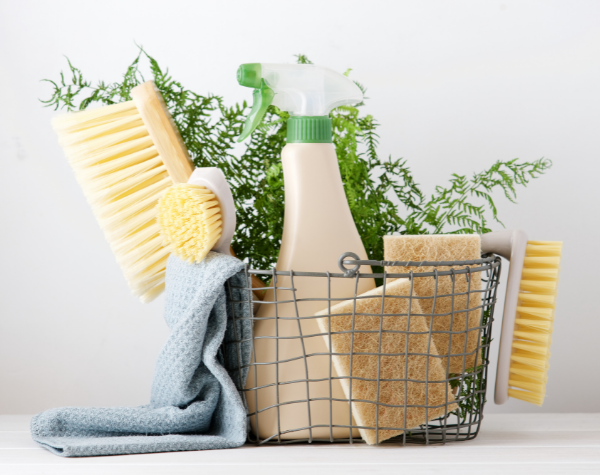 Do it room by room.
Cleaning an entire home is a big job, and the most effective way to do this is to approach it room by room. Focus on one room or area before moving on to the next space. Visually experiencing the success of your work per room can help with confidence and momentum.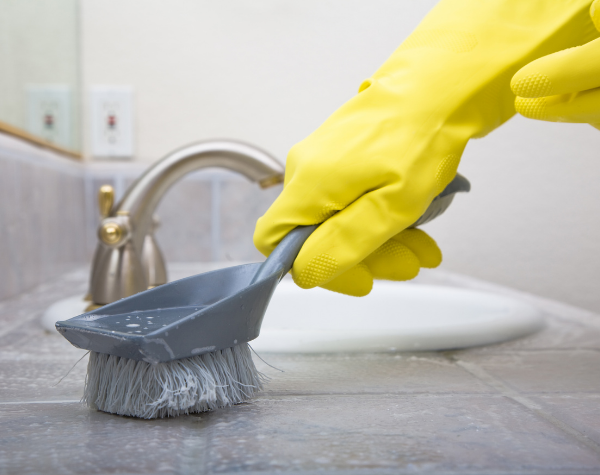 Always be tidying.
Maintenance is key, and spring cleaning is one of the best ways to establish ongoing cleaning habits. After doing your overhaul, you can re-tackle everything on your spring cleaning to-do list for at least 15-30 minutes each day — that's at least 2-3 hours of cleaning time per week!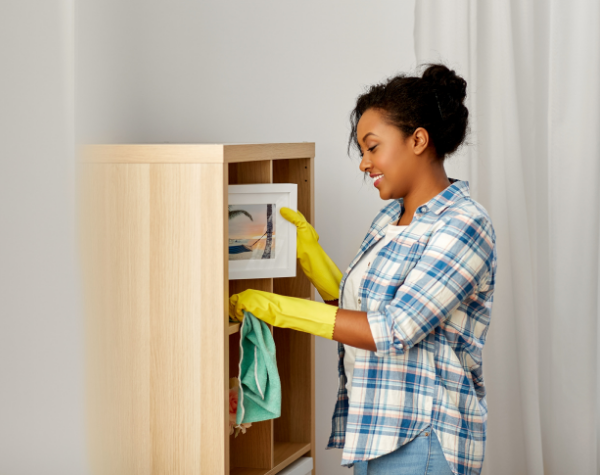 Carving out time each day can get you in the habit of tidying up and will make maintenance and cleaning much more manageable in the future.
______________________________________________________________________________________________________________________________________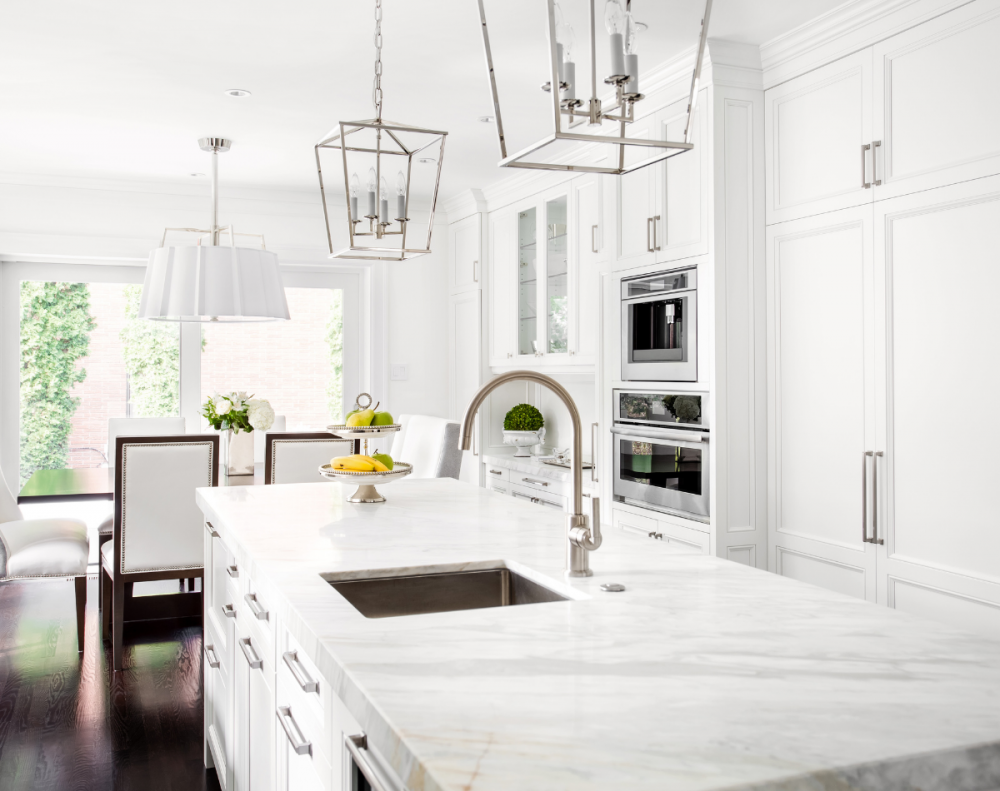 We've got just the thing for you! Download your free Countertops Buyer's Guide without commitments and achieve everything you want without confusion, frustration, or stress! Plus, you'll gain access to exclusive offers!
______________________________________________________________________________________________________________________________________
Planning to refresh and upgrade your home this spring? We are ready to help you choose the perfect set of counters, cabinets, and fixtures to complement your home. From the design process to installation, we're by your side. Count on us for all of your custom kitchen renovation needs!
P.S. Let's talk about your home renovation project, and we'll provide you with the resources you need to ensure your experience is simple and pleasant every step of the way.
Happy Remodeling and Happy Spring!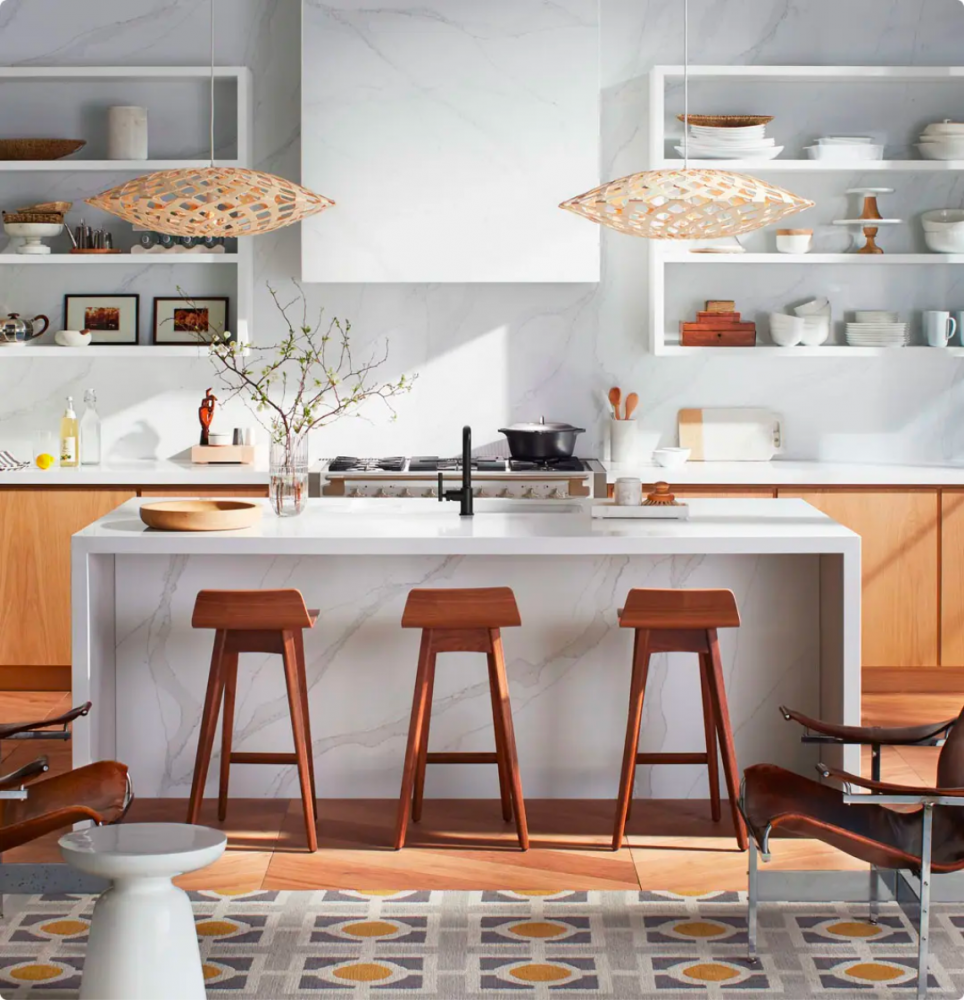 Dekton Countertop | cosentino.com

Schedule a FREE consultation with our specialists here.
______________________________________________________________________________________________________________________________________
______________________________________________________________________________________________________________________________________